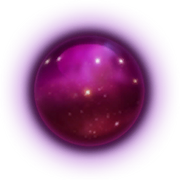 Description
Contained negative matter and baryogenesis antiparticles.
The vast energy potential of antimatter makes it highly valuable. 95% of existing antimatter consumption is in the powering of Starship Hyperdrive
WARNING: uncontained usage is not recommended.
Uses
Antimatter is a type of component in No Man's Sky. The recipe can be obtained randomly from any Manufacturing Facility.
Recipe
Gallery
Community content is available under
CC-BY-SA
unless otherwise noted.