The subject of this article is from the Prisms update.

The information from this article is up-to-date as of 31 August, 2021.
The subject of this article is from the Prisms update.
The information from this article is up-to-date as of 31 August, 2021.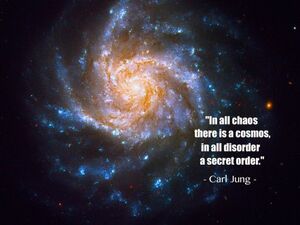 | | |
| --- | --- |
| | This article is about the current version of Civilized Space. For the archived versions, see Archive:Civilized Space. |
Civilized Space regions of the No Man's Sky universe are local groupings formed by individual or groups of players.
As the number of civilizations has grown, the politics between nations has also flourished. To maintain civility between communities, please leave suggestions for edits or additions on the Discussion page for consideration.
Summary
As limited means of traveler interaction have become possible and pahefu of the Pilgrim Star introduced a navigation app, some zones of space have become loose confederacies and destinations for other travelers. These are known in general as Civilizations or Civilized Space Zones.
While the majority of documented civilizations are in Euclid, the following list also includes civs from other galaxies.
Requirements
In order to be recognised as a civilization on this index page, the following requirements must be met:
1) an embassy page is present in the wiki
2) a minimum of five star system pages discovered by the civilization are present in the wiki (and in good order)
3) the civilization's founder is involved only with the new civilization (basically one civ or company to a customer)
4) an official request for inclusion from the founder is present on the Discussion page

4a) a civilization will be removed after a major new update if there has been no wiki activity in the last three months
Categories
All Civilizations can be categorized based on population size, type, and government. Examples of this include "Hub" or "Rural" civilizations.
These amorphous zones of civilized space also tend to be unified by a general shared purpose. Related gameplay tends to involve a mixture of "Fanfiction" or "Profit" along with actual gameplay elements, with some civilizations focusing more on one or the other. In some rare cases players are connected through accomplishments rather than location and are considered a "Non-localized" community. Given the many updates that No Man's Sky has received since it's release, it is likely that as more updates are introduced, the many possibilities for Civilized Space will increase as their influence grows through the galaxies.
Companies
In addition to political organizations, there are also business organisations which are referred to as Companies. The rules are generally the same as for civilised spaces, but the focus and organizations may differ somewhat.
Alliances
As the number of civilizations has grown, some have banded together behind common goals and purposes. A group will be recognized as an official alliance after meeting the following requirements:
The alliance has an official embassy page
It contains a minimum membership of five wiki-recognized civilized space communities
A minimum of five of these members belong to no other alliance
A request for recognition has been made
Similar alliances exist for companies - these can be found on the Company page.
| | |
| --- | --- |
| | United Federation of Travelers - UFT is an alliance of multiple civilizations dedicated to the Four Pillars of the Federation, "To document, aid, create, and communicate." First known alliance of multiple civilizations. |
| | Alliance of Galactic Travellers - AGT is an alliance of Travellers or No Man's Sky players and civilizations of players participating in nomadic exploration oriented gameplay within the NMS universe. |
Civilized Space Map
Image Map of civilized space zones as of September 17, 2021.
Clicking on a zone in the picture causes the browser to load the appropriate article. Zones without location information are assigned to the center. Mouseover = Coordinates.
Only Civilizations and recognized Companies that have updated their embassy pages since the release of Companions are listed on the map.
For historical maps, vist Civilized Space Maps.

Only civilizations that meet the above requirements are listed here. Companies are listed on the Companies page.
Civilizations marked with a

below are considered HUB civilizations (based on the current HUB requirements).
Alpha Quadrant
Beta Quadrant
Gamma Quadrant
Delta Quadrant
Calypso Travellers Foundation - also known as the CTF is an expansion of the Intergalactic Travellers Foundation, focused on exploring a specific area of the Calypso galaxy with other travellers.
Budullangr Unity District-7 - Our mission is to strengthen the Bud Community spirit and bring together the residents and travellers of Budullangr! We're here to help, to meet other players, share our creativity and skills, visit bases, document our discoveries and to have fun together!
Galactic Hub Budullangr - this organization is an extension of the Galactic Hub Project into the Budullangr galaxy.
Eyfert Khannate - is a civilization found exclusively in Survival Mode and based in the first red galaxy, Rerasmutul. Its mission is to explore the vast, uninhabited emptiness of Rerasmutul while providing various exploration and pathfinding related services. Formerly found exclusively in Rerasmutul, improvements to teleportation technology made it possible to expand into Euclid.
Mud Bunny 11 - the civilization exists with the hopes of spreading art through galaxies. The dream would be the creation of an intergalactic art-driven community that casually create and share their ideas and creations within the No Mans Sky universe, by using the amazing creation tools available to everyone.
Order of the Narwhal's Tusk - Our goal is to create a close community of friends who enrich each other's gameplay experience. Our Knights also take an oath to document and protect the rare creatures that we come across, as beings like diplos and narwhals have an immense awareness of the universe and themselves, and hold ancient knowledge that might be the key to many secrets...
Oxalis - is a civilized space zone located near the centre of Meximicka.
The Indominus Legion - Their mission is to bring and expand upon the NMS community, both online and in-game, to enhance your own and the multiplayer experience across ALL PLATFORMS. Be it RP, PvP or PvE, trade, exploration, and much more; you will be able to have fun with the Legion, and settle into your niche.
Additional information