Companies
| | |
| --- | --- |
| | This section is Fan Fiction. The information found here is not an actual part of the released game, but a user-invented addition to the wiki. |
This section is Fan Fiction. The information found here is not an actual part of the released game, but a user-invented addition to the wiki.
There are multiple versions of the Companies page, based on game release.
---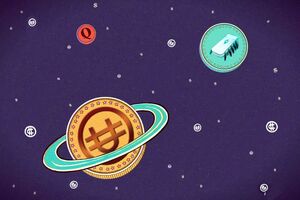 Companies of the No Man's Sky universe are local groupings formed by individual or groups of players.
Summary
As the number of Civilized space communities has increased, the desire to have companies as well as political civilisations has arisen. This corresponds to companies such as the British East India Company, founded on Earth in the 1600s. It was not an official government, but acted very much like one in the areas that it controlled.
As the number of companies continues to grow, the politics between them has also flourished. To maintain civility between CEOs, please leave any suggestions for edits or additions on the Discussion page for consideration.
Requirements
In order to be recognised as a company, the following requirements must be met:
1) a headquarters page is present in the wiki
2) a minimum of five star system pages, created and edited by the company, are present in the wiki
3) the company's founder is involved only with the new company (basically one company or civ to a customer)
4) an official request for inclusion from the founder is present on the Discussion page

4a) a company will be removed after a major new update if there has been no wiki activity in the last three months
Categories
All Companies can be categorized based on the number of separate locations that represent the company. This number is covered by the Branches entry in the Company infobox. These companies also tend to be unified by a general type, as well as by the products they sell. Related gameplay tends to involve a mixture of "Fanfiction" or "Profit" along with actual gameplay elements, with some companies focusing more on one or the other. For additional ways of cataloging a company, see Company Categories.
Alliances
As the number of companies grow, some may choose to band together behind common goals and purposes. Once a group reaches a minimum membership of five individual companies, they may apply for recognition as an official corporation.
| | |
| --- | --- |
| | United Federation of Travelers - UFT is an alliance of multiple civilized space zones dedicated to the Four Pillars of the Federation, "To document, aid, create, and communicate." First known alliance of multiple civilizations. |
Companies Map
Image Map of companies as of April 06, 2021.
Clicking on a company in the picture causes the browser to load the appropriate article.
Only companies that have updated their embassy pages, since the release of Origins, are listed on the map.
For historical maps, vist Civilized Space Maps.

Corporate Directory
Only companies that meet the above requirements are listed here. While the majority of documented companies are in Euclid, the following list also includes companies from other galaxies.
CELAB Galactic Industries - CELAB Galactic Industries is a Civilized space corporation specializing in the exploration, farming, and manufacturing for use in various industrial, commercial, agricultural, residential, transportation, and security settings.
Galactic Expedition Agency - The agency's primary mission revolves around the exploration, discovery, and documentation of systems along with any wildlife that may be present.
Gek United - An in-game non profit designed to help fellow travellers across all game modes and platforms regardless of affiliation.
GenBra Space Corp - GenBra Space Corp is a Self-Envisioned Corporate Exploration Entity in the No Man's Sky universe. All systems and research are open to all Travellers.
Intergalactic Discoveries - The company's primary mission is to explore, discover and document the unknown... and naturally to be where no man has gone before.
Intergalactic Exploration Corporation - The company first started after the founder completed Artemis Path quest and relocated to Eissentam. This company has now become the InExCor Eissentam branch. Afterwards, the founder decided to create two more branches: InExCor Euclid, and InExCor Mobile with InExCor Euclid focusing on exploring Euclid galaxy, and InExCor Mobile covering all remaining galaxies.
Outdoor Decoration Company - A company that constructs patios, gardens, parks, gazebos, and other outdoor decoration to help spice up the outside of players' bases.
PanGalactic StarCabs - Their primary mission is to establish bases in a gateway system at the core of every galaxy in the NMS universe, and then provide anyone free access to any galaxy.
Scholars and Cartographers Guild - The SCG aims to explore and document as much of the No Man's Sky universe as possible. The SCG also aims to offer assistance to any Traveller or civilisation wishing to upload their discoveries and data to the wiki.
Limited Partnership
Companies that meet the requirements, but are already listed with their owners on the Civilized space page:
Additional information