Company Categories
| | |
| --- | --- |
| | This section is Fan Fiction. The information found here is not an actual part of the released game, but a user-invented addition to the wiki. |
This section is Fan Fiction. The information found here is not an actual part of the released game, but a user-invented addition to the wiki.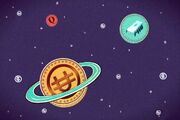 Company Categories is a method of classifying Companies based on their business type and mission.
Company Categories was first adopted by the United Corporate Alliance to classify its individual members and provide clearer focus for its clientele.