Galactic Empire of HOVA
Galaxy
Euclid
Coordinates
Classified
Port coordinates
Classified
Portal Glyphs
Classified
Size
Standard-E
Type
Militant, Profit, Fanfiction
Founded by
King Hova
Federation member
No
Platform
PS4
Release
Prisms
The Galactic Empire of Hova is a civilized space community.
Summary
[
]
HOVA Rises.
During Atlas Rises, this empire was part of the Federation. It later withdrew some time prior to the Visions era.
Current location
[
]
A rebirth...
HOVA Citizens
[
]
Star Systems
[
]
CONSTELLATION: HOVA's Sword
[
]
HISTORIC Atlas Rises Constellation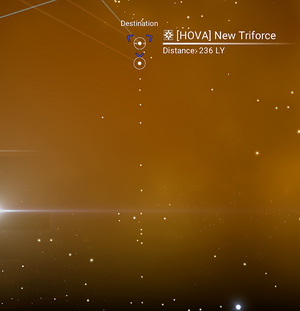 Location
[
]
006603555C4F
Systems
[
]
Video
[
]
Historic Atlas Rises Era Video
Additional Links
[
]