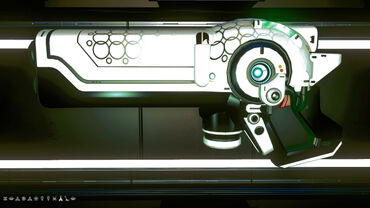 Galactic Hub Multi-tool Catalog is an index page.
Summary
[
]
This page contains an index to albums of Multi-tools available in the Galactic Hub, cataloged by the Galactic Hub Ship Hunters (GHSH).
Multi-Tool Type
[
]
The following albums can be referenced for each multi-tool archetype:
Additional information
[
]
See the Galactic Hub Eissentam Multi-tool Catalog for multi-tools found in Galactic Hub Eissentam space.
Documentation
[
]
These Multitools have been documented by the GHSH.