The Galactic Hub Ship Hunters is the Galactic Hub's vessel research organization.
Summary
[
]
The Galactic Hub Ship Hunters is the official vessel research subdivision of the Galactic Hub Project dedicated to exploration, discovery, and documentation of Starships, Freighters, Multi-tools and Derelict Freighters.
Mission
[
]
The mission of the Galactic Hub Ship Hunters (GHSH) is to:
Discover Starships, Freighters and Multi-tools within the borders of the Galactic Hub Project in Euclid and Galactic Hub Eissentam.
To gather the necessary information (screenshots, ship names, coordinates, economy level, etc) for proper wiki documentation on the appropriate Catalogs below.
To share such discoveries and documentation with the citizens of the Galactic Hub for their enjoyment and use via NMSGalacticHub on Reddit, the Discord server, Twitter, and whatever other methods the Galactic Hub Council sees fit to implement.
Joining the Galactic Hub Ship Hunters
[
]
First, complete the GHSH Volunteer Form.
After filling out the GHSH Volunteer Form, the Director of the GHSH, ApexFatality, will examine your volunteer application and, if possible, evaluate your wiki skills and any other relevant information.
The goal of the application process is to analyze your proficiency in wiki documentation and your in-game knowledge of ship and multitool mechanics. Your skills will not weigh heavily on whether or not you are accepted, but are a determining factor.
After an application is processed, applicants may be contacted directly in periods of few applications, or notified en masse via a Reddit thread notifying applicants in periods of many applications.
Catalogs
[
]
Starships
[
]
Freighters
[
]
Multi-Tools
[
]
Crashed Ships
[
]
Derelicts Freighters
[
]
Naming Discoveries
[
]
GHSH members will know and properly employ Galactic Hub Naming Guidelines during the course of their exploration. Not all systems are required to be uploaded but it is strongly advised that any system in which a discovery is made be properly named and cataloged.
GHSH Wiki Page Counter
[
]
371 starships on the wiki have been documented by the GHSH.
72 Exotics
27 Explorers
110 Fighters
36 Haulers
18 Shuttles
205 multitools on the wiki have been documented by the GHSH.
84 Aliens
56 Experimentals
25 Pistols
33 Rifles

Below is a breakdown on how many wiki pages each GHSH Hunter has created.
Hierarchy / Rank System
[
]
The GHSH is organized into a hierarchical rank structure. Rank names are based on historical sailing ships size's and types and are as follows:
Barque (BAR): This rank is reserved for the Director of the Galactic Hub. The Barque maintains authority over the GHSH, and has final say over all exploration and research endeavors.
Brigantine (BRG): This hunter is the Director of the GHSH. The Brigantine is responsible for all vessel matters relating to the Galactic Hub and oversees all GHSH operations. This rank will run the day-to-day operations of the GHSH, and serves as the intermediary between the Barque and the rest of the GHSH.
Vice Brigantine (VBRG): This hunter is the Assistant Director of the GHSH. The Vice Brigantine assists the Brigantine with running the day-to-day operations of the GHSH.
Schooner (SH4): These hunters possess expert knowledge of the game's ship and multitool mechanics. They are able to create, edit, and maintain GHSH wiki pages. They have made great contributions to the GHSH and are active members in the GHSH community.
Ketch (SH3): These hunters have general knowledge of the game's ship and multitool mechanics. They are proficient in discovering and wiki documenting their own discoveries with little oversight.
Cutter (SH2): These are hunters who have not yet demonstrated an ability to properly wiki document their own discoveries. However, they are proficient at finding and noting the location of their discoveries to pass along for wiki documentation.
Sloop (SH1): These are recruits who have not yet received training in proper wiki documentation and/or the discovery of ships and multitools. This is considered a trial rank and new members can dropped from the GHSH for inactivity reasons.
Researcher Registry
[
]
Reddit
Discord
Platform
Platform Name
Rank
Date of GHSH
Acceptance
Status
7101334
7101334#0228
PS
Syn1334
BAR
2020/01/27
Active
ApexFatality
Apex Fatality#9642
PC
ApexFatality93
BRG
2020/01/27
Active
YucaFritaConSalsa
YucaFrita#8150
PC
YucaFrita
VBRG
2020/10/19
Active
BlackCatLair
BlackCat [XB]#7349
XB
BlackCatLair
SH4
2020/01/27
Active
TPHaze
TPHaze#7797
PS
TPHaze12
SH4
2020/05/27
Reserves
Lenni009
Lenni#4423
PC
Lenni
SH4
2021/01/31
Active
old_school_rpg
old_school_rpg#7219
PS
bigdcaughman
SH4
2020/01/27
Retired
swampcastlenms
swampcastlenms#2919
PS
swampcastle
SH4
2020/02/10
Retired
ardyalligan
ardyalligan#1256
PC
ardyalligan
SH4
2020/02/10
Active
liftheavy2003
liftheavy2003#7169
PC
liftheavy2003
SH4
2020/10/20
Active
Phaedrus29
Phaedrus29#0302
PS
Phaedrus29
SH3
2020/07/29
Active
arnaubalo
arnaubalo#5845
PS
arnaudbalo
SH3
2020/08/07
Reserves
ElCapoChino93
ElCapoChino#8781
PC
ElCapoChino
SH3
2020/11/01
Active
grimgore2
grimgore2#1125
PC
969rob
SH3
2020/11/25
Reserves
Jazzmine
Jazzmine#8785
PC
Jazzmine
SH3
2020/07/08
Retired
TerriblePurpose
TerriblePurpose#6463
PC
TerriblePurpose
SH2
2020/07/21
Reserves
docteurshepherd
docteurshepherd#8357
PS
docteurshepherd
SH2
2020/02/11
Active
Titter2
Titter2#0722
XB
Titter2
SH2
2020/02/16
Reserves
GalaxyInTheSky
GalaxyInTheSky#4912
PS
JasonAnthonyW
SH1
2020/10/20
Reserves
H-Bomb2400
h-bomb2400#4412
PS
HBomb24P
SH1
2020/10/21
Reserves
Timely_Resolution_42
MagTheRed#0751
PS
MagnusTheRed
SH1
2021/04/03
Reserves
Obvious-Cabinet-9504
gilgames234#7030
PS
gilgames234
SH1
2021/08/04
Active
VitaIncerta666
nineinchwhalez#5656
XB
nineinchwhalez
SH1
2020/10/18
Reserves
CorntheLlama
CorntheLlama#7036
XB
CorntheLlama
SH1
2020/10/20
Reserves
Lucky_r0bot
Lucky_r0bot#3911
XB
Lucky R0bot
SH1
2021/04/03
Reserves
tp4au_ghub
TP4AU#6155
XB
TP4AU
SH1
2021/04/03
Active
Aramil__Nailo
AramiNailo#9937
PC
Butcher
SH1
2020/05/27
Reserves
Flexifyyy
CreepyUncle#2581
PC
Flexify
SH1
2020/10/18
Reserves
Viper0108
Viper#8780
PC
Viper
SH1
2020/11/22
Reserves
N/A
Geidi#1762
PC
Oado
SH1
2020/11/23
Reserves
Rafowler1001
Randy#7651
PC
rafowler1001
SH1
2021/01/25
Reserves
beatmymeatman
biotic#6536
PC
Biotic
SH1
2021/03/30
Reserves
KneeHiSniper
Kneehisniper#8670
PC
Vapingcerberus
SH1
2021/04/03
Reserves
Riqz85
Riqz#2751
XB
Riqz85
SH1
2021/09/19
Active
BestLegend134
BestLegend134#9177
PS
BestLegend-134
SH1
2021/11/02
Active
_glitterpede_
Glitterpede#6886
PC
Glitterpede
SH1
2021/12/08
Active
SapphoTCTC
Sappho#6045
PC
Sappho
SH1
2022/01/05
Active
tippetex
gr0wler#4640
PC
gr0wler
SH1
2022/01/05
Active
DarkEth0s
Dark Eth0s#8426
XB
Dark Eth0s
SH1
2022/03/30
Active
Current Missions and Assignments
[
]
This section is maintained by YucaFritaConSalsa
SMOL Shuttle Search
[
]
Euclid Hub page still has open spots in the top 9 at page Galactic Hub Shuttles
Eissentam Hub now has 9 Smol Shuttles registered but you can still get in the TOP 9 register! For that you need to find a "smoler" one, that is below handicap 7. Check the page: EisHub Shuttles
GO HUNTER!
Go hunt for Smols!
EisHub HUB2 Exotics mapping
[
]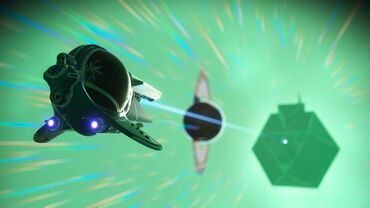 Refer to page: EisHub Exotics
Systems below require identification of their Exotics. A full entry in the catalogue are required to accomplish this mission. The required data is:
front picture with glyphs
side picture with glyphs (preferred)
Back picture without glyphs (preferred)
The pictures should be taken in conditions allowing for correct interpretation of hull color, decoration material (gold or silver) and if present, the decoration sign (example: bubbles)
Procedural Name of the ship
System economy (★ or ★★ or ★★★)
Name of original discover (with Discord/Wiki/Reddit link if available)
UPDATE GUIDANCE: systems HUB2-6B to HUB2-74, then HUB2-77 to HUB2-7C are open for discovery of their resident Exotic ship.
The table below is complete and is pending update.
| System Tag | Glyphs | Ship Hunter name | Status |
| --- | --- | --- | --- |
| HUB2-3 (Hinjuk XIX) | 0003F9555C30 | YucaFrita | Done |
| HUB2-6 (Urihamama) | 0006F9555C30 | YucaFrita | Done |
| [HUB2-11] Okyotana | 0011F9555C30 | YucaFrita | Done |
| HUB2-12 (Aioike-Ranyev XII) | 0012F9555C30 | YucaFrita | Done |
| HUB2-15 (Tendair-Japi) | 0015F9555C30 | YucaFrita | Done |
| HUB2-20 (Ganeiares) | 0020F9555C30 | YucaFrita | Done |
| HUB2-23 (Onmatsu-Dudulv) | 0023F9555C30 | YucaFrita | Done |