The subject of this article is from the Origins update.
The information from this article is up-to-date as of 9 November, 2020.
This article may need cleanup to meet quality standards.
Please help
improve this
if you can. The
Discussion page
may contain suggestions.
Reason: "
This Point of Interest no longer exists as presented on this page, instead a Base Computer can be found out in the open, and it needs further clarification.
"
Habitable Base

Habitable Base

Type
Structure
Updated
Origins
Description
starting point for a base
Habitable Base is a point of interest.
Summary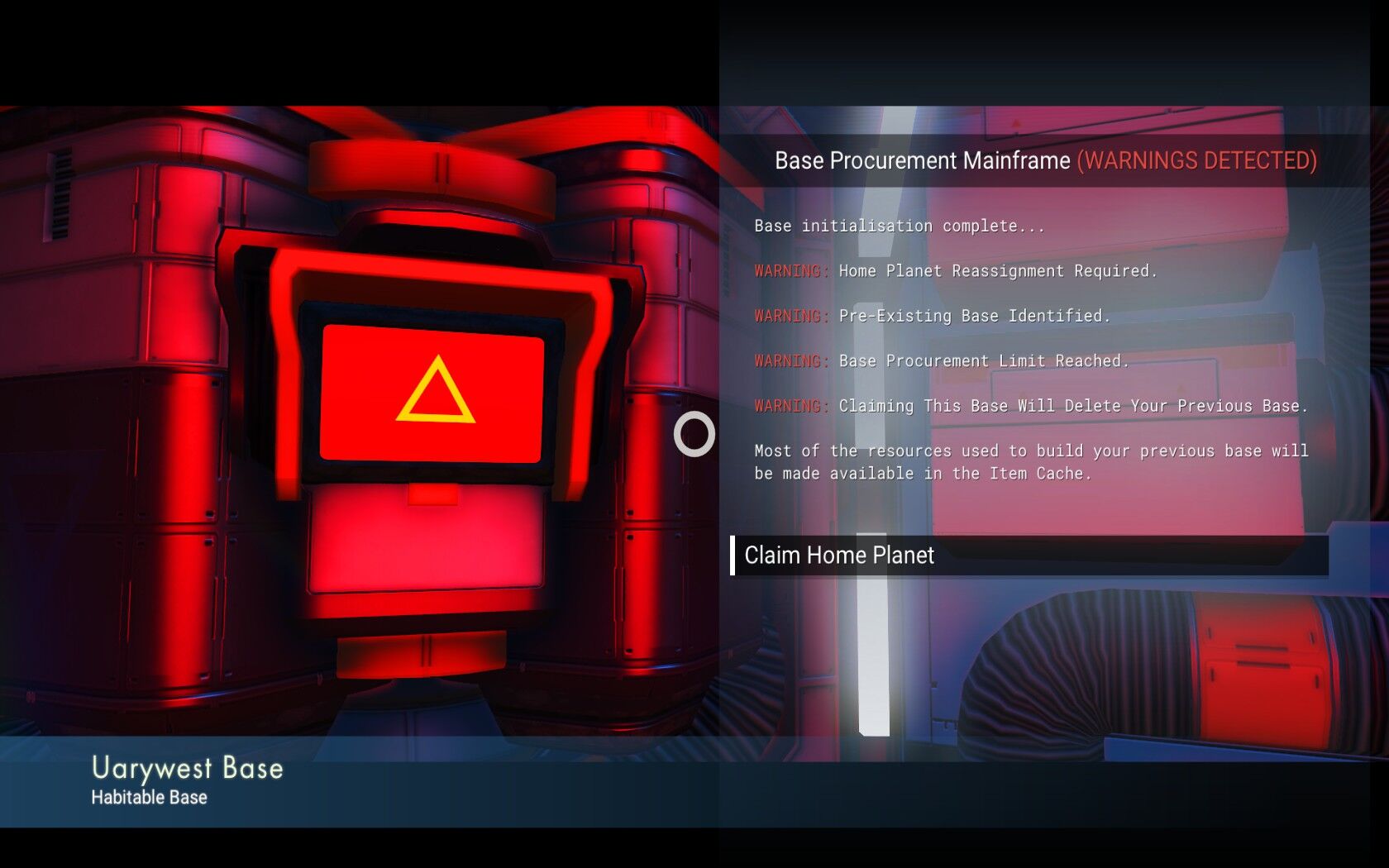 The Habitable Base is a type of point of interest that can be crafted by the player on a planet's surface. To begin base creation, a Base Computer is placed in the desired location, and used to begin the base building process. Multiple bases can be built on the same planet, but only one at a time will be shared online for other players. Most base building products require a Habitable Base to be built.
Catalogue
Additional information
Release changes
Atlas Rises - only one base could be claimed at any one time
NEXT - Player can now have an indefinite number of bases.
Gallery
See Also