The subject of this article is from the Desolation update.
The information from this article is up-to-date as of 22 September, 2020.
Iteration Cronus is an NPC.
Summary
Interactions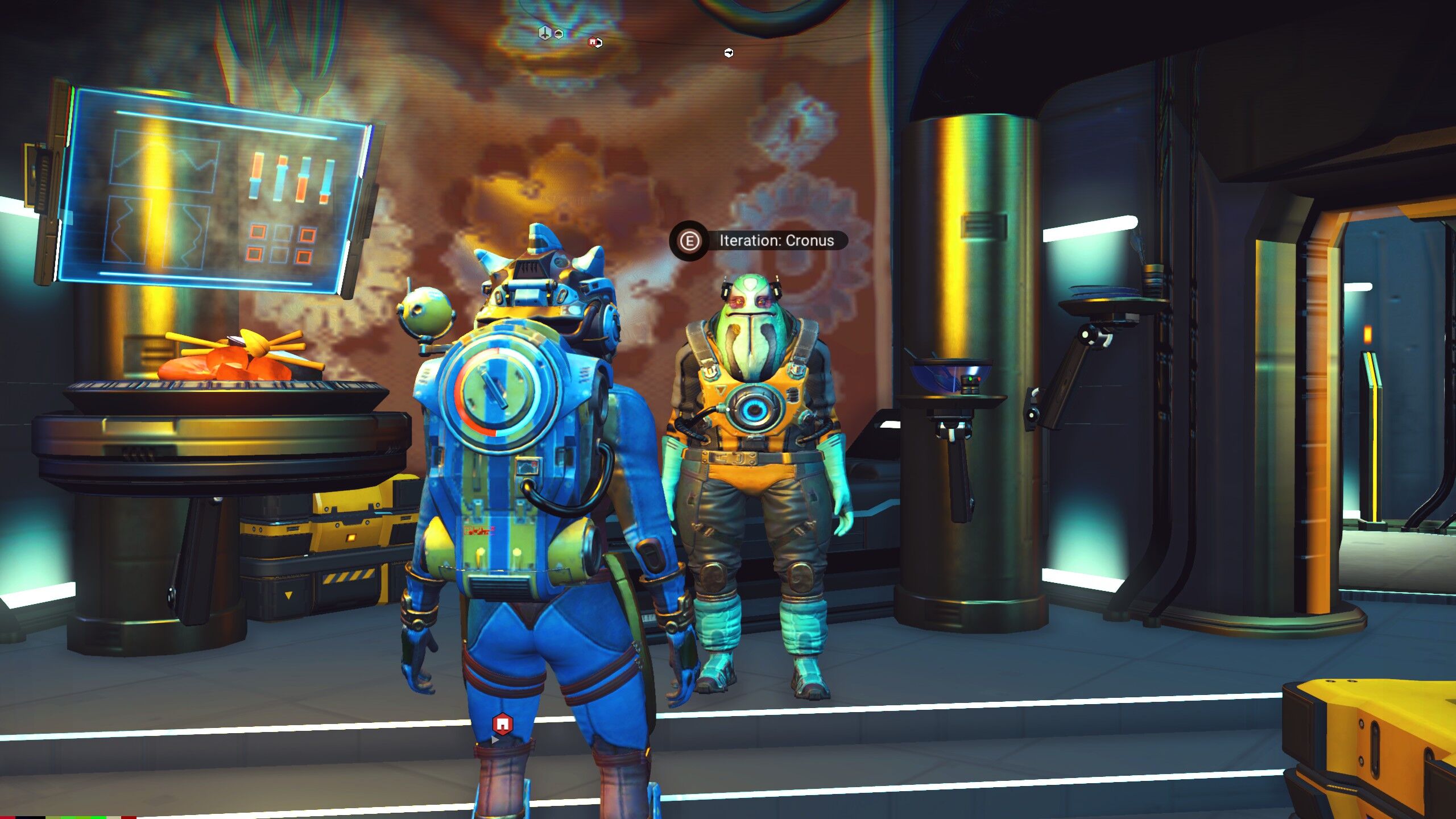 Cronus pays 0-129
for any food sample presented. Higher end foods tend to get higher scores.

Cronus has been described as a "temperamental food critic." One of their top-rated foods is Herb-Encrusted Flesh.
Additional information
Release History
Gallery