Summary
[
]
NHO Multi-tool Catalog is a collection of Discovered Multitool locations during the 'Atlas Rises era'
A Collection of exceptional Multitools found throughout Budullangr. Anyone in Budullangr is encouraged to add your discoveries here.
MULTI-TOOLS NEAR THE CORE
[
]
S-CLASS ALIEN MULTI-TOOL by Astromons

[

]
Multi-tool page:

Obedient Hunter III

24 Slot S-Class
Found in the Core Regions by PS4 Player: nathanpt2000 (Reddit Name:Astromons).
Coords: 07FF:0077:07FB:00AB

00ABF8FFC000

Outpost is marked with a Comm.
System called: A L I E N Multitool.
A-CLASS EXPERIMENTAL by pauloRZRZ

[

]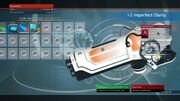 S-CLASS RIFLE WITH HORNS by the_elusive_buffalo

[

]
Posted on Reddit POST
System: 24 slot s class MT, on the first planet named MT. To obtain this Horned MT you must load your game from the second planet in this system, and claim it from the Outpost marked on the MT planet. Discovered by PSN: pieflavoredpie17
Coords: 0807:0077:07FF:0166

0166F8000008
C-Class EXPERIMENTAL an ALIEN MT by intothedoor

[

]
IMPOSSIBLE ALIEN MT by GalacticInterloper

[

]
Unfortunately, this MT was found in the Space Anomaly, so I am not sure if this would be findable by any other player. But for historic preservation, this MT is added to the Budullangr list.
Found in System: Laerol; Region Giguach Expanse. Vy'keen (Affluent). It is approx. 1270Ly away from Blim's Circuit Board Hideout, and 5126Ly away from the Core. Red System.
Traditional Multitools at the Core
[
]
THE LEGEND COLLECTION: Budullangr Multi-tools by tron_legend81

[

]
All discovered by Reddit user: tron_legend81
S-CLASS ALIEN MULTITOOL by tron_legend81

[

]
Coords: 020E:0087:04AC:0101
Portal:

410108CADA0F

Message: I've finally found an S class Alien MT in Budullangr. I've left a comm ball outside the outpost but in order to get the Alien MT, you will need to travel to a barren moon of the planet, and reload your save from there. There is a base approx a 10 min walk from the portal, so if you need to it, should be fairly easy to do the base reclaim portal/transport trick to get your ship to the system. -Reddit
Also, might be worth noting that there is a corrosive planet in this system with AquaSpheres
S-CLASS RIFLE by tron_legend81

[

]
Discovery January 2018, Reddit Post
Coords: 020E:0087:04AC:01B2
Portal

41B208CADA0F

Message: I've finally find an S class in Budullangr - shame it's only a Rifle. I've left a comm ball outside the shelter and the portal should be on the same planet. However, to get the rifle, you will need to activate the space station pool of MT's, by reloading the current save from within the space station. If you don't you will only find a pistol in the shelter.
A-CLASS EXPERIMENTAL RIFLE 24 Slot by tron_legend81

[

]
Experimental Rifle 24Slot A-Class, Experiment 46X-26Y
Coords:020F:0087:04AD:0058

105808CAEA10
S-CLASS RIFLE by tron_legend81

[

]
S-Class Rifle 24slot, Vibrant Retort I
RARE: ALIEN MT & HORNED EXPERMENTAL RIFLE by tron_legend81

[

]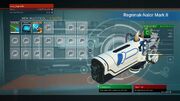 Alien Multi-tool C-Class, The Ulcayari-Ryin F500
Horned Experimental Rifle 19slot C-Class, Regninak-Nalor Mark II
BUDULLANGR MULTITOOLS by jonz32

[

]
I am collecting this info in honor of reddit user jonz32 (The Arms Trader of Budullangr) who was out in the middle of The Bud finding some cool things. These are far from the Core.
Recoil of Dobrovsk by jonz32

[

]
Coords: 0E25:007B:05EE:012F
Silent Gravity XIII by jonz32

[

]
Coords: 0CFE:007E:07CF:000D
Additional Info
[
]