NI9 Iihara is a starship in No Man's Sky.
Summary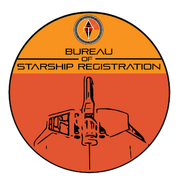 NI9 Iihara is a Fighter-type starship in the No Man's Sky universe.
The primary color is aqua green and the secondary color is blue green with pine green accents.
Location
The

-class version of this starship was discovered in the AGT (Dentum-Tona) Star system.
It can be found at the Space station or any of the Trade Outposts in the system.
Description
Specifications
| Characteristic | Value | Date of Detail | Notes |
| --- | --- | --- | --- |
| Damage Potential | 142.2 | 9-Sep-2021 | |
| Shield Absorb | 173.2 | 9-Sep-2021 | |
| Hyperdrive Range | 101 | 9-Sep-2021 | |
| Maneuverability | 101 | 9-Sep-2021 | |
Additional Information
Related Articles
Gallery
[
]
AGT Galactic Archives
[
]