New Hub Order is a Civilized space community.
Summary
[
]
Our main communication portal, Reddit: NMS_NewHubOrder
Located at the Budullangr Core on the border of the Delta and Gamma Quadrants; this organization is dedicated to Documenting and Exploring the depths of the 7th Galaxy. Our goal is to help fellow Travellers and Players alike.
Projects
[
]
Works in Progress
[
]
Creation
[
]
With the 1.3 update, the regeneration brought us all to a new insight: this world is no longer the one we knew. The Purge brought us into the most ancient of known Galaxies...


We were born from the lonely dark clouds on the outer rim and became whole as we neared the Green Core. Our Vy'keen Blooded founder RagnarTheBat called from the core and the New Hub Order was born. Valhalla was born.
Mission
[
]
Locate desirable ships, Multi-tools, Freighters, and Technology; Find and share fascinating flora and fauna; useful resources and anything you find fun, exciting, or fascinating
Building Hub Farms - allowing players easy access to valuable and/or useful resources. Catalog Farms, and mark resource hot spots. Move beyond money.
The Shared Hut - We want to share with all people of Budullangr, this space is for anyone passing through or looking for a new home.
Trade Route Development - Building Better Routes to, from, and around the Budullangr Core.
Getting to Valhalla
[
]
Let Us know You're Here!
When you get to the Core please sign our New Hub Order Census page; even if you are just passing thru a new Player is always welcome.
Get to the Core from anywhere in Budullangr!
Naming Convention
[
]
We are a voluntary collective, but naming conventions can help set us apart from the other Barbarians in the area. In honor of our founder RagnarTheBat any system that wishes to be officially included should add NHO or New Hub Order in the System name. Other collaborations and diplomatic ventures are welcome.
The Treasures of Budullangr
[
]
All Citizens are encouraged to add anything found to the appropriate NHO pages. Thank you!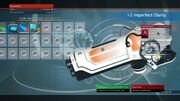 70 System Documented Galactic Path, rich with Adventure, Resources and Tech.
Where can I buy Antimatter?
All known Budullangr Multi-tools here. Out far and Near the Core, everythign we have gathered about Multitools.
A Catalog of Blueprint Technology throughout the Core regions.
Location of Exotic ships, Capital Freighters, and Crashed ships
All found and documented Travellers go here.
All marked Manufacturing and Observation locations are cataloged here.
A Guide to Harvesting The beginnings of a great harvest based income starts now. We encourage everyone to learn the art of crafting. With a little work up front Billionaires are born.
Exciting and Inspiring Budullangr Systems to Live in
Budullangr Database
[
]
A great Farm resource
Regions Occupied
[
]
New Hub Order space occupies several regions near the border of the Delta and Gamma Quadrants.
Players and Collaborations
[
]
Sanctuary System
[
]
We are all in this together
NHO Sanctuary Systems - This is a list of Systems owned and operated by the NHO, the odds and ends of the Core Systems. These are for everyone, enjoy the beauty of the Core.
Featured Player Bases
[
]
Core Resident Directory
[
]
A destination and a farm which produces 2 Liquid Explosives, 4 Living Glass, 2 Circuit Boards. Portal is only advised to create a Galactic Waypoint (portal travel might be rough as it the Farm is very far away from the portal), system is about 1400ly from Valhalla. Built and maintained by astronauntbread
Pier PVT Ltd - PS4 player IlContePier, our wonderful neighbor from the Alpha Quad and Galactic Resident of the Core.

Thom_Kokenge Discoveries

built by Thom_Kokenge - numerous systems throughout the Core areas - One of the first residents of The New Hub Order.
Thom_Kokenge Base Collection:
PXL Discovery Collection which includes Multiple Systems, Farm and Euclid assistance. Built and maintained by PauloRZRZ.

(NHO) RexPrime 1632

, Base on planet

Supermancave

build and maintained by PS4: RexWalker
Traveller (Reddit User) GalacticInterloper - just moved in and is currently exploring the area for a home.
Traveller (Reddit User) Wolfclaw4444 (PS4: ZeroPanzerAlpha)
System:

Caisson Nemo (NHO)

, coords: 0803:0078:07FF:00A6 (Planet index=2)
Good Portal:

20A6F9000004
Traveller (Reddit User) Davedude635 (PS4: Davedude635) - built a base on Budullangr Hub Trail GB01.

Gemma V (NewHubOrder)

(seed name: Lamgrentti V) built by Chuy1784 - Last Known System has Radiation Deflector Theta. Region: Mazahusb Cloud; Home base plant:

Ruby Mortiferum

. Approx 402ly from Valhalla. Booming/Boisterous.
coords: 0804:0079:07FD:00B1
(NHO) Little Bears System - Il pianeta degli orsetti, built and abandoned by Wandering Traveller paper1974, his

NHO Ruins

will be traced and recorded. Thank you for your visit.
Traveller rapax777 - I find his discoveries all over the place, no concrete system yet
Water Bases of Lonestargazer created by Traveller (Reddit user) Lonestargazer - Brilliant engineering of two Water Bases, the only documented ones in the galaxy. One on the outer edge and a new one at the Core in Survival , Creative and Normal Modes.
ASTRoMon and A L I E N Multitool @ Comm - Traveller (Reddit User) Astromons

NHO-Logarina

- by Traveller ZeroPanzerAlpha
Traveller (Reddit user) J-ALLAN: A true Vy'keen Traveller who warped to the Core the Old Fashion way, through Black Holes and sheer will. He named his discoveries after Norse mythology and are scatter through the Budullangr Galaxy!
System:

Yggdrasil

, Planet

Jotunheim

Portal:

10BE02FF8FE
NHO EVENTS & ATTRACTIONS
[
]
Resources
[
]
Wiki Resources
[
]
Gas Guide
[
]
A General guide on Gases is available.
[

]