This page fills the role of Embassy for the Pirates of No Mans Sky community in Civilized space.
The information found here represents a user-created civilization hub that is a creative addition to the game.
This page fills the role of Embassy for the Pirates of No Mans Sky Civilized space community.
The information found here represents a user-created civilization hub that is a creative addition to the game.
Pirates of No Mans Sky is a civilized space community.
Summary
[
]

Please review the notes on your user page. Feel free to leave any questions. - The wiki Admin team
---
Pirates of No Mans Sky is a Civilized space community.
PNMS, generally referred to just as PIRATES OF NO MAN'S SKY, is an active civilization in No Man's Sky. The core focus of PNMS is exploration and Ship Hunting, but the civilization also offers extensive multiplayer support, economic interactions, competitive helping events, player-made content such as bases, and more. Members of the PNMS are known as Interlopers or Explorers. Pirates of No Man's Sky is also know as Pirates of NMS in short .
It is located in the Olatzman Spur region of the Euclid galaxy.
Mission
[
]
Our only goal is to make NMS more enjoyable for everyone. From Newbies to professionals, we want to Unite every faction, every race into A SINGLE faction and bring back peace and equality though out No Man's Sky. We will have events and meet ups; also we will not be like other factions who promise peace but cause problems and enforce Law and Order on players using military methods. Our goal is to enjoy No Man's Sky with everyone, so join us - let's be one Faction under one Flag [ P N M S ].
A Song for US Arrr for freedom.
Galactic Authority Ascendancy
[
]
As part of our mission to make No Man's Sky a wonderful place of unity and peace we have created a NMS directory to help all Citizens of NMS discover other Civilization and Companies. We have officially founded the Union called Galactic Authority Ascendancy (GAA). If your Company or Civilization would like to be part of this ever-growing New Hope, contact us via Discord.
Background History
[
]
Pirates Of No Man's Sky started as a small band of pirates - for further information on their history, consult Pirates of No Mans Sky - History.
Naming Convention
[
]
If you wish to claim a system for PNMS you must use the prefix Existing System Name || PNMS - your in-game name and placeholder number (0-9) (But if you want to do it the right way Join "EXET.")
Building Bases on the recognized systems of PNMS will be claimed in the name of Pirates of No Man's Sky.
How To Join Us
[
]
You too can be a part of us, come join all the fun at our various locations:
PNMS Galactic Passport
[
]
Pirates of No Man's Sky has launched its first Galactic Identification Card. This unique Passport card will only be used by the Elite members. This card will also be given to select individuals who show the most loyalty to PNMS.
If you would like the chance to receive a PNMS Galactic identification Card, join our Discord or Google - (Pirates of NMS).
Census
[
]
Our census can be found here: Census - Pirates of No Mans Sky
Discovered Systems
[
]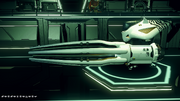 The following list of stars have been discovered, but not documented:
Pirates of No Mans Sky - Systems
Documented Systems
[
]
The following systems have been documented:
Exploration Expansion Team (EXET)
[
]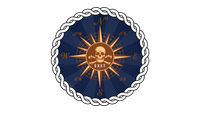 Exploration Expansion Team (EXET) - is a specialized unit under PNMS, whose sole purpose is to expand the territory of PNMS through exploration and and discovery.
| | | |
| --- | --- | --- |
| " | The universe is big but if we unite we can cover a great distance and unveil the secrets within. | " |
| | ~ Astronuverse, EXET Fleet Marshal | |
What is our Mission: EXPLORE!!
HOW CAN YOU JOIN THEM? By joining our Discord server.
It will be a more in-depth process but it will be an exciting journey since we will guide you every step of your way so you may one day be the Best of the Best.
Great Army of PNMS (IDKP)
[
]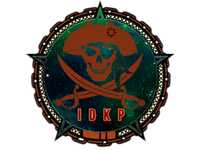 Every Large Civilization at one point would need an Army to protect their people and also protect others who can't help themselves so PNMS has its own Galactic force known as IDKP - Intergalactic Death Korps of PNMS. This forces lives and severs PNMS with one purpose: to Protect the weak and defenceless. So if you wish to join Our Army, join our Discord server or add me Mr.Kush#6699 and we will have you take a test. It's a smile Test that shows us your fit to be in IDKP. The list of members of IDKP is listed in our Census - Pirates of No Mans Sky.
-OneTapTrap, IDKP Admiral
Dino Defense Force (DDF)
[
]
Dino Defense Force of NO MAN'S SKY - let's enjoy No Man's Sky like never before. This is the first of its kind; there isn't any known civ in NMS with this yet, so we are proud to say PNMS is the first to introduce a defense force with Pets. We love the the feeling of Arc in NMS and we are bringing that feeling of team work and activities with Dino lovers across the game. So if you are interested in this new Force, join the server and DM me @Mr.kush#6699. Dino Power (DDF) WILL BE THERE TO PROTECT YOU AND EVERYONE!
Official Alliance
[
]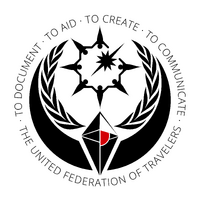 Pirates of No Man's Sky is proud to say we are part of an alliance called UFT - United Federation of Travelers.
PNMS became a Member of the UFT on Aug 6th, 2021 and is the fastest growing civilization, becoming a HUB-sized Civ in about four months. We are proud to be here and to help the community of NMS. We thank UFT for giving us an opportunity to help us reach more people in the community that we all love.
Companies Under PNMS
[
]
Pirates of No Man's Sky now has Companies that fall under its supervision or are partnered with that are listed below:
Regions
[
]
We have claimed the following regions:
Region
Galactic Coordinates
Portal Coordinates

0928:0082:0EE6:0000
0893:0080:0104:0000
089A:0080:0104:0185
089A:0081:0103:0000
0C18:0081:02A4:0000
0C1B:0082:029F:0000
0899:0081:0104:0000
0899:0081:0105:0000
089A:0081:0106:0000
089A:0081:0105:0000
0897:007F:0137:0000
089A:0081:0104:0000
01AC:007F:04ED:00D4
0896:0082:010B:0000
0929:0082:0EE6:009A

117D036E7129

0000036E7129

000001905094

00000190509B

00000290409B

000002AA5419

000003AA041C

00000290509A

00000290609A

00000290709B

00000290609B

000000938098

00000190509B

00000390C097

000003AA041C
Rules
[
]
We thrive in keeping our Server friendly and organized.
Be kind. Be friendly: Remember the races, be it Gek, Vy'keen, Korvax, Traveler's or Sentinels. Uncivility will be met with a swing of the banhammer.
No NSFW: Keep your NSFW subjects between DMs. Sexual harassment, jokes/threats of sexual assault, and anything of pedophilic nature will result in an instant and permanent ban. NSFW imagery will render you punishment, be it a warning or a permaban, it's up to the mod team to judge and decide. We also reserve the right to report you to Discord's Trust & Safety team if needed.
Posting: Toxicity of any kind will get you banned or will get you in trouble so its best to avoid such words.
In need of help: If you have any general questions about NMS or the Hub, feel free to ask the Mods and if its in-depth Questions we have Dedicated members of NMS that will love to help you with them.
No talking about personal issues that includes Medication, personal Medical issues also personal lifestyle that maybe something that should be kept personal pls avoid this type of talks in server but if you like to talk about in DMS.
If you have any other problems regarding other members or the server, don't be shy and contact the Sentinels (mod team) or the Atlas (admin), we're here to help you.
Gallery
[
]