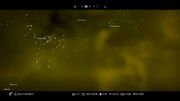 Sector UZSM-Z is one of the four sectors in the Sugaikinovi Fringe.
The regions Utzilisuny Mass and Zovoyesbo are the closest to this sector, hence the name. Facing the Galaxy Centre, the UZSM is to the right of the sector while Zovoyesbo is directly below.
It is 3rd in terms of size and 2nd in terms of number of stars.
Star systems
[
]
The following star systems can be found within the sector:
Beiluoheko-Lasok

Uzenoven CC960  •  Unogsluisarb (Moon)  •  Buhlaust-Zuya Nisca (Moon)  •  Nenkorttiva  •  Eginnetseikel (Moon)  •  Vatiansesh Ayko

Iksainangkarsh XVII

Temehuelc Nutz  •  Emuranonojo  •  Nuqolenatian  •  Hiteilenew QH266  •  Faheitjangalin  •  Orkumbl JO378 (moon)

Ilunbunsum

Azofisjahlbe  •  Narikolafle  •  Vaskuiv-Syla PZ952 (moon)  •  Oyabeaturgon-Nuyam  •  Rudwarmonder  •  Miyoshigiumv

Nogkalhaixoisa
Oluguahtunt-Duy

Ukhbaatar FQ520  •  Lemannenkau  •  Lafirdiaatio  •  Kranujann SP785  •  Irisogl Wohtanc

Orlancallici III

Oyajikil XB988  •  Lizamadiyzhelni  •  Uxalku Makitama  •  Bakauneld Mishiy  •  Ugawaji Kuvisie  •  Jehhotannu-Gayam JQ99

Rikazeldumb

Rutongorm Miccane  •  Macinnaeang-Shocha (Moon)  •  Mogaetsimo Beetr (Moon)

Sejonquireci

Urihara Himaet  •  Jidamnusm Yose  •  Ugachaykal MI107

Uiyuanxoisar
Xagarnanch

Extileccurigo  •  Yadningasbel-Kope  •  Nawelsba Hifeny  •  Atkomstehant