Silicate elements are one of the five divisions of the periodic table in No Man's Sky
Summary
[
]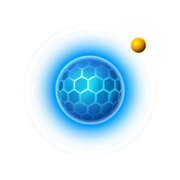 Silicate elements can be combined with other elements, such as Plutonium, for crafting purposes.
All elements in the Silicate family have an icon with a blue background when shown in the players inventory, or on the No Man's Sky periodic table.
When a scan is taken of an area, locations with Silicate elements are tagged with a blue diamond shaped icon with a white flask in the centre (view sample).
Mining
[
]
These elements can be found in rock formations, caves, and certain types of flora. At least one member of this family of Elements (Heridium) can be scavenged from destroyed Sentinels.
Members
[
]
Known members of the Silicate elements family are Heridium (Hr), Platinum (Pt), and Chrysonite (Ch).
| Icon | Element | Rarity | Description | Base value  units |
| --- | --- | --- | --- | --- |
| | Heridium | Common | Element used in the creation of components vital to space exploration. Found in planetary terrain. Often highlighted by holographic cubes in user's visor after local scans. | 28.0 |
| | Platinum | Uncommon | Powerful element used to create valuable ship and exosuit components. A vital ingredient in many technological blueprints. Found in blue vegetation during planetary exploration. | 55.0 |
| | Chrysonite | Rare | A very powerful element used in many advanced technology blueprints, components, and product formulas. Found in blue crystalline structures. | 83.0 |
Additional information
[
]
Originally known as electronic elements, the icon included a gear shape in the upper left-hand corner.
Gallery
[
]