The subject of this article is from the Living Ship update.

The information from this article is up-to-date as of 6 April, 2020.
The subject of this article is from the Living Ship update.
The information from this article is is up-to-date as of 6 April, 2020.
There are multiple game-release versions of the Upgrades & Crafting page.
---

Upgrades & Crafting is an information panel.
Summary
[
]
Upgrades & Crafting is a display page referenced by the Game Content page.
Pinning Recipes
[
]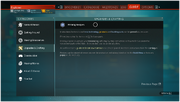 Instructions for how to craft new technology, products and building parts can be pinned as a mission.
Pin recipes using for items and Key I for base parts.
Pinning creates an entry in your Mission Log with step-by-step instructions on how to find or create the component parts of that item. only one item can be pinned at a time.
As well as recipes, guides to locate raw materials can also be pinned. Pin these instructions from the Catalogue.
Recipes can be wherever you see the product or technology listed: within the Build Menu or from any popup in the Inventory.
Refining Substances
[
]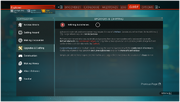 Advanced materials and construction may require the used of a Refiner. Construct a refiner from the Build Menu (Key Z). Large refines require a habitable base.
Refiners take harvested or raw materials and process them into more condensed or advanced materials.
Refined elements (eg Condensed carbon) not only take up less space, but also provide greater charge to basic systems than common elements (eg Carbon).
Larger refinery units take multiple inputs, allowing user to experiment with the combination of materials.
Combining materials may generate exclusive substances or allow more efficient recipes.
Simple, portable refiners require external fuel to use. Large refiners wired into structure of a base do not.
Upgrading your Equipment
[
]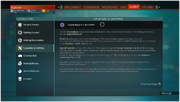 Visit the Marketplace aboard most Space Stations to find a wide array of merchants. Technology merchants will sell Upgrade Modules.
Blueprints allow you to craft new technologies. Purchase blueprints aboard the Space Anomaly.
You will have to find the materials yourself, but you will always be able to install the technology in your Exo-suit, or any Starship or Multi-tool you own.
Upgrade Modules are one-off purchases. They upgrade a specific Exosuit, Starship or Multi-Tool technology you have already installed. Each upgrade has slightly different properties, and users are advised to experiment with different configurations.
Install an upgrade Module by selecting it in the Inventory with (Key F) and deploying it to an empty General or Technology Slot with LPM.
Upgrades installed adjacent to other upgrades of the same type will provide an additional boost, further improving device performance.
You cannot have more than three upgrades active for the same technology subsystem. Doing so will cause the upgrades to become non-functional until sufficient modules are removes to restore power.
Earning Nanites
[
]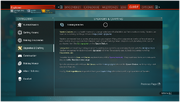 Nanite Clusters are a valuable material, a strange substance that bubbles up from cracks in reality. Nanites are used as a currency for purchase of Equipment Upgrades.
Nanites are earned from a variety of sources as you explore. many outposts and relics offer a chance to earn nanites as you explore their interiors and uncover their mysteries. Maps to such planetary sites can be purchased from the Cartographer on the Space Station.
Discoveries are made by landing on planets, visiting new systems, or scanning objects with the Analysis Visor.
Nanites are earned for each discovery Uploaded for other Travellers to see. Upload discoveries from the Discoveries tab.
Traveller Iterations Ares and Helios are found aboard the Space Anomaly. They seek new items and data each day, and offer nanites in exchange.
Specific missions offered from the Nexus and the Listing Agent aboard the Space Station are frequently a rich source of Nanites.
Finally, Fleet Expeditions dispatched from your Capital Ship often return with large quantities of Nanites.
Recipes and Blueprints
[
]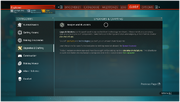 Upgrade Modules can be purchased ready crafted from technology merchants. These merchants are also a useful source of pre-built components. Seek out in the Space Station Marketplace, or find them in smaller planetary shops.
To craft products and technologies yourself, you must learn their blueprints.
Learn the plans for specific technologies by visiting research aboard the Space Anomaly.
Product recipes are more rare and must be sought out by raiding various planetary installations. Find directions to such installations by exchanging data with a space station Cartographer.
Buying New Multi-Tool
[
]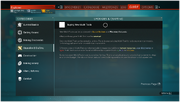 New Multi-Tools can be purchased in Space Stations and Planetary Outposts.
After purchase, your Multi-Tool can be renamed.
Only one Multi-Tool can be owned at a time. Trade in your existing Multi-Tool for a discount on new models.
Technology will need to be reinstalled in new models.
Different styles of Multi-Tool can dramatically increase your ability to harvest resources, scan discoveries or fight. Multi-Tool can also be found at different base power levels: C, B, A and S-Class.
Some damaged Multi-Tool may be acquired for free. This is an excellent way to acquire high-value technology on a limited budget. The slots in these tools will need to be repaired to restore the device to full capabilities.
Buying New Ships
[
]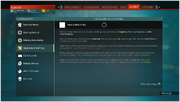 Purchase ships wherever you see pilots landing: at Space Stations, Freighters, Planetary Outposts, or other small buildings.
After purchase, your new ship can be renamed. You can own up to six ships in your fleet. Use the Quick Menu to summon your ships at any time.
Alternatively, trade in your existing ship for a discount on your new vessel. Technology will need to be reinstalled in new models. Do not forget to transfer cargo first!
Some damaged starships may be acquired for free. This is an excellent way to acquire high-value technology on a limited budget. The technology in these ships will be repaired to restore it to full capabilities.
Ships come with specialisations, increasing their stats and altering their handling capabilities. Examine different starships at a space station to learn more. Ships come in a range of classes C, B, A and S-Class.